With more than 30 years of professional experience in photography, we have a developed special talents to capture images of Heads of State, diplomats, scientists, artists, sports figure, international activists, and news personalities.

During the past 6 years "Orbisswiss Photos & Press" has covered more than 2,000 events. Our digital images have been featured in major publications on 3 continents.

We are accustomed to cover Geneva international events at the United Nations, WHO, ILO, WMO, WTC, WIPO and other UN organizations. We also cover press conferences, individual groups, business meetings, N.G.O.s in Geneva, and select venues in Switzerland. We are a proud member of the Geneva Press Club (Club suisse de la presse).

Each image is selected for quality and subject relavance. Our aim is always to take the best photo of the person or persons!

Remaining discrete, respectful, and following established security measures when taking photos of VIPs is the badge of a seasoned reporter. Indoors, we primarily use Nikon mirroless equipment which does not emit any 'click noise' when taking photos.

Let us cover your next event in Switzerland - CONTACT. We are absolutely confident that you will be thoroughly satisfied with the quality of our work.
António Guterres, UN Sec-Gen.
Greta Thunberg, environmental activist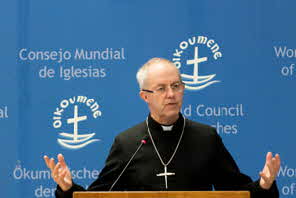 Tatiana Valovaya, Dir. UN Geneva
Nana Akufo, President Ghana
Ban Ki-moon, former UN Sec-Gen,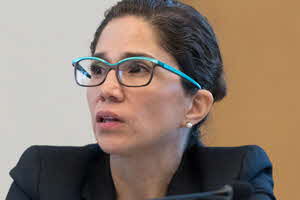 André Kudelski, CEO Kudelski
Henrietta H. Fore, UNICEF Dir.
Pascal Couchepin, former CH Pres.
Keneth Roth, Human Rights Watch
Christian Kern, former P. Austria
Louise Arbour, former UNHCR
Shahidu Haque, Bangladesh
Suraya Dalil, MD Afghanistan
Evan P. Garcia, Philippines gov.
Philippe Lehouérou, Int. Finance Corp.
Melinda Taylor, criminal court attorney
Prince El Hassan bin Talal, Jordan
Ai Weiwei, Chinese artist and activist
Alfredo DeZayas, JD UN expert
Doris Leuthard, Swiss Fed. Councilor
Al Sayed Ali Bin Abdul Rahmen Hashim
Hatice Cengiz, fiancé Jamal Khashogi
Norbert Hofer, Austrian co-Pres.
Mo Ibrahim, philanthropist Sudan
Daniel Finzi Pasca, Fête des Vignerons
Antonio Hodgers, Conseiller d'Etat GE
Doudou Diene, UN rapporteur
Aminatov Haidar, Sahrawi activist
Laurent Wauquiez, Républicains FR
Anna Gabriel i Sabaté, UNIA Genève
Céline Amaudruz, UDC Genève
Carlo Sommaruga, PS Genève
Lisa Mazzone, Vert Genève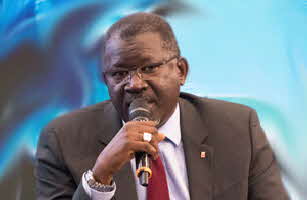 Ela Gandhi (g-d Mahatma Gandhi)
Jehwer Ilham (daughter Ilham Tohti)
Elhadj As Sy, IFRC Genève
Catherine Watson, CIFOR chief
John Ellis, The Theory of Everything
Kelly T. Clements, UNHCR Dep. Dir
Pierre Ruetschi, Club suisse presse
Yalitza Aparicio, Roma movie
Pedro Pedroso Cuesta, UN amb. Cuba
Robert Vitillo, Catholic Migration
Andrew Bremberg, US UN Amb.
Dick Marty, Swiss politician
Patrick Chapatte, Cartoonist Peace
Walter Stephens, EU Amb. UN
Veronica Gabaldon, PDRF Dir.
Michael Coplant, UNICEF child
Miguel Angel Ayuso Guixot, Cardenal
Manuel Bessler, CH amb INSARAG
Nathalie Herlémont, ACAPS Dir.
Jacques Toubon, Justice Minister F
Mark Lowcock, USG/ERC OCHA
His Holiness Pope Francis
Alain Berset, Swiss Fed. Councilor
Kofi Annan, former UN Sec-Gen.
Michelle Bachelet, UN OHCHR
Tedros Adhanom Ghebreysus, WHO
Sergey Lavrov, Minister Russia
Luiz Inacio Lula da Silva, Brazil
Most Reverend Justin Welby, Cantebury
Ignazio Cassis, CH Fed. Councilor
Francis Gurry, former Dir. WIPO
Carles Puigdemont, former Pres. CAT
Didier Queloz, Nobel Prize 2019
Bertrand Piccard, Solar Impulse
Michel Mayor, Nobel Prize 2019
Bishop Charles Morerod, Fribourg
Didier Burkhalter, former CH Pres.
Dilma Rousseff, former Pres. Brazil
John Kerry, US Pres. Envoy
Charles Aznaour, Singer lyricist F
Simonetta Sommaruga, CH Fed.
Josep Borrell, EU Minister
Antonio Carvalho Vitorino, IOM
Zeid Ra'ad Hussein, former OHCHR
Macky Sall, President Senegal
Très Vénérable Abbé Phrathepkittimoli
Tawakkol Karman, Yemeni Nobel P.
Rev. Olav Fykse, WCC Geneva
Khatia Buniatishvili, pianist
Sergei Garmonin, Russia Amb.
William Lacy Swing, former IOM Dir.
Lakhdar Brahimi, The Elders
Albert Guigui, Grand-Rabbin Bruxelles
Serges Dassault, Aviation Dassault
Prince Jaime de Borbón Parma
Swami Paratmananda Saraswati
Michael Moller, former UNOG Dir.
Catalina Devandas Aguilar, OHCHR
Idriss Jazairy, former Amb. Algeria
Roberto Acevedo, former WTO Dir.
Ruth Dreifuss, former CH Pres.
José Manuel Borroso, former EU P.
Amr Moussa, former Arab League P.
Stella Morris, Free Assange
Yves Rossier, CH Amb. Russia
Alexander Likhotal, Green Peace
Philippe Besson, SDC Switzerland
Cornelio Sommaruga, former ICRC
Edward McMullen, US Ambassador
AK Bramdeo, African Union
Kengo Kuma, architect Japan
Philippe Becquelin, Mix & Remix
Johann Schneider Ammann, politician
Arancha González, Minister Spain
Lionel Zinsou, former PM Benin
Ada Colau, Alcadesa Barcelona ES
André Borschber, Solar Impulse
Nuria Gorrite, Etat de Vaud
Fabiola Gianotti, CERN Dir.
Juan Guzman Tapias, former Judge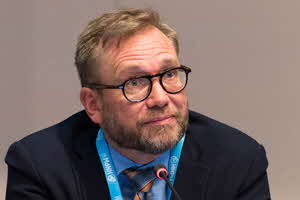 Lars Peter Nissen, ACAPS Dir.
Manuel Sager, Amb DDC/DFAE CH
Nicolas Walder, Nat. Council CH
Catharina Boehme, Cabinet OMS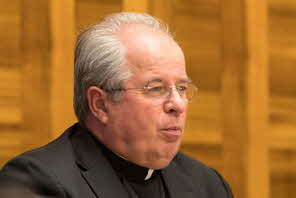 Archbishop Ivan Jurkovic, Nuncio
Huda Al-Sarari, Martin Ennals 2020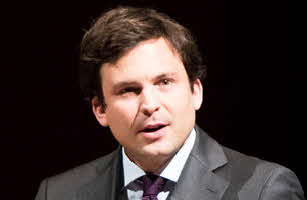 Sami Kanaan, Maire Genève 2020
Pierre Maudet, Conseiller d'Etat GE
Guillaume Barazzone, Maire Genève 2016
Jean Yves Art - Microsoft
Sarah Harrison, (Assange & Snowden)
Kristinn Hrafnsson, Wikileaks Editor
Sarah M. Brooks, Human Rights
Ivan Pictet, Kofi Annan Foundation
Guy Parmelin, Swiss President 2021
Cheikh K. Bentounès, Alawiy Sufi Tariqat
María José Rienda, Ministra España
Thomas Jordan, Swiss National Bank
Tristane Banon, Romancière France
Sophie Richardson, Human Right W.
Nawal Al-Maghafi, BBC Yemen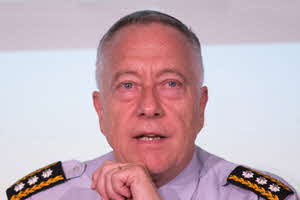 Principe Sixto Enrique de Borbón Parma
André Blattman, Lt. Gen. Swiss Air Force
Stella Morris, Julian Assange partner
Jean Ziegler, former Prof. UNIGE
Michel Kazatchkine, AIDS, IHEID GE
Micheline Calmy-Rey, former CH Pres.
Serge Dal Busco, Conseiller d'Etat GE
Heba Aly, The New Humanitarian Dir.
Gastón Acurio, Chef gastronomía Perú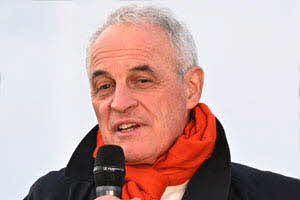 Didier Pittet, Prof. HUG, COVID-19
Didier Chambovey, CH Amb. WTO
Paul Sobol, Auschwitz Holocaust
Hanan H. Balky, WHO Assistant Dir.
Marc Bonnant, Swiss lawyer
Benedetta Allegranzi, WHO Inspector
Brad Smith, Microsoft Pres.
Sami Kanaan, Ville de Genève
Nils Melzer, UN rapporteur torture
Davide Dormino, 'Anything to Say?'
Stéphanie Lambert, Croix-Rouge GE
Nanjira Sambuli, writer Kenya
Peter Brabeck-Letmathe, GESDA Pres.
Marie-Laure Salles, IHEID Dir.
Jeremy Farrar, Welcome Foundation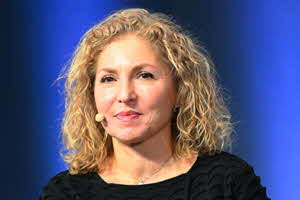 Anouseh Ansari, XPrize Foundation
Enrico Letta, former PM Italy
Jean-François Riffaude, Contre la faim
Alfonso Gómez, Conseiller Genève
Ellen Johnson Sirleaf, Nobel P. 2011
Claude Nicollier, Swiss astronaut
Minunah Mohd Sharif, UN Habitat
Daren Tang, WIPO Director
All of the photos displayed on every page of this website were taken exclusively by Orbisswiss Photos & Press.
We are the sole copyright holder for these images.